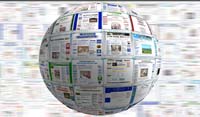 Mp3 news and headlines of these newspapers are automatically updated with continuous cycle lasting about 3 hours. One of the newspapers always reports the breaking news, see the date and time of upload.
News devoid of title report news spread earlier dates.
(Refresh the page by pressing F5 to refresh the content)


Download prodotti software VoceViva:
Download VoceVivaOrd

* * *

- "CREATE YOUR PLAYLIST AND LISTEN TO THE NEWS IN SEQUENCE -
"VOCEVIVA PlayList News " (for PC) allows you to select a series of news of interest, to compile them in a list and to listen to them in sequence in mp3 audio.
It is an application that is characterized by:
- maximum speed of access to information;
- immediate consultation of the news published;
- easy selection and choice of articles of interest through the automatic compilation of a list;
- immediate reading in sequence of all the pre-selected news with the vocal syntesis.
Download free VoceViva PlayList News

* * *

- TECHNICAL INFORMATION AND UTILITY OF
"VOCEVIVA AUDIO PODCAST NEWS" -
FAST PLAY WITH SMARTPHONE.
The reading voice accelerated the articles is available
with the audio editor of smartphone "Samsung Galaxy S3 GT-9300".
For earlier versions is available from '
'AndroidPIT App Center" download one of this app
"Voice PRO", MX Player", "Zenit Media Palyer".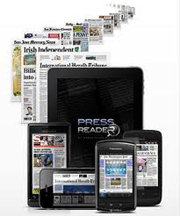 Reading newspapers with
"VOCEVIVA AUDIO PODCAST NEWS"
version from SmartPhone, Tablet and PC
Millions of people spend several hours
every day at work, traveling
or engaging in various activities.
The time to inform is shortened
more and more.
With "Voceviva Audio Podcast"
you can listen to at any time the news
from newspapers in mp3 audio
with SmartPhone, Tablet or PC with
just two touches:
- Select one of then 12 newspapers;
- Select one of the 800 articles.
The column containing this writing,
is in size and grandeur of characters the average size
of a screen and SmartPhone means, in this measure of space
most suitable and efficient, to achieve and to inform owners
of smartphones on the new opportunities offered by the service-speech
newspaper web "VOCEVIVA AUDIO PODCAST".

We all know what are the difficulties in reading
and visual fatigue implemented in deciphering on the small screen,
the tiny characters of text from a document taken from the web pages,
newspaper articles or other:
- The web pages appear oversized and require
the user to scroll with the screen in any direction;
- Even with the use of magnification, with SmartPhone,
you do not have termination situations and create other problems,
such as the partial setting and visualization with access limited
to only small sections or fragments of the web page.

PAGES "VOCEVIVA AUDIO PODCAST NEWS''
HAVE BEEN OPTIMIZED FOR EASY USE WITH SMARTPHONE:
IN PARTICULAR, THE BACKGROUND DARK AND TEXT WITH
BIG CHARACTERS IN LIGHT MAKES THE READING
FROM SMALL SCREEN AND THE SELECTION OF LINKS
FOR VOICE READING, VERY GOOD
(IT IS RECOMMENDED TO PUT YOUR SMARTPHONE IN
HORIZONTAL POSITION).

From the pages of this site, the new service-speech
"VOCEVIVA AUDIO PODCAST NEWS",
you can continue listening to MP3 format of over 800 news,
via SmartPhone, iPad, Tablet or PC, with only two taps:
- Choose one of the 12 available web newspapers;
- Select the title of the news.
With these simple steps, the reading of newspapers in MP3 audio starts.
The access is easy and smooth by all telephones SmartPhone, such as:
Phablet, Apple iPhone, Nokia, Samsung, Sony Ericsson,
Toshiba, HTC smartphone, Dell smartphones, LG Dual Optimus,
Motorola, BlackBerry smartphone, and more.




QUALITY AUDIO OUTPUT AND USES
WITH BLUETOOTH AND WIRELESS
All models SmartPhone, Tablet, PC allow the rapid downloading
of MP3 files in streaming audio and voice reading
the news is immediate and proceeds without interruption.
The quality of audio output VoceViva Audio Podcast
with all the SmartPhone (Phablet, Apple iPhone, Nokia,
Samsung, Sony Ericsson, Toshiba, HTC smartphone,
Dell smartphones, LG Dual Optimus, Motorola, BlackBerry smartphone)
is very good and improves with use the headset.
The audio output is excellent with SmartPhone,
Tablet, Phablet, PC connected by wireless or bluetooth,
car stereo equipment, or other multimedia equipment.
The service impromptu reading the news from newspapers
with VoceViva Audio Podcast is very convenient and comfortable
during your trip, as you move for work and in many other situations,
multiplying exponentially the opportunities and opportunities
to keep up to date and informed.

SERVICES AND UTILITIES
The services VoceViva Audio Podcast allow you to have
maximum access to information in audio format MP3 anywhere,
with a connection in mobile network, roaming, or via modem.
VoceViva Audio Podcast offers a great social utility
making it available with ease and immediacy all the contents
of the major newspapers and news agencies,
more than 800 news about updated in real-time,
actionable listening to MP3 audio with a single touch on the title
of the news you choose.





READING FROM SMALL SCREEN
The reading directly from the screen in a small is difficult,
and often you are forced to stop and to leave after reading
an article a few lines, for both visual fatigue, and because
distracted by other things, either for lack of time, the haste that
characterizes in a unique way our daily lives.
VoceViva Audio Podcast allows you to overcome the difficulty
of reading from the small and big screens,
from Smartphones, Tablet, PC,
making all the information present in the newspapers web
accessible immediately and directly listen.
With VoceViva Audio Podcast you can listen to MP3
in the news quietly while performing other tasks,
while browsing, while you work, during breaks and at various
other times of the day.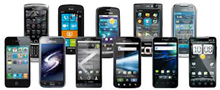 "VOCEVIVA AUDIO PODCAST"
FOR BETTER UNDERSTANDING AND KNOWLEDGE

Usually, in normal reading from the screen,
the newspaper articles are only hinted at,
it only reads a few lines to know roughly
what we talk about in the article, the rest of reading
is usually abandoned leaving significant parts of the news.
VoceViva Audio Podcast takes on an important role
in facilitating maximum access to information,
in allowing and facilitating acquisition deeper
and more comprehensive content of the information.

VoceViva Audio Podcast is proposed as a real novelty
in the field of communication, as it uses the pervasiveness
enlarged typical of the web world and other means of mass communication,
but it introduces some substantial innovations:
1) Allows greater availability and better access to information;
2) Allows participation in a active use of the information and to personally choose
the news or argument of interest;
3) Guarantees the activation and maintenance of the level
of attention by means of a voice reading natural,
expressive and appropriate contents of the text;
4) Facilitates better and complete acquisition of the content
of the information.

The advantages are obvious when one considers
that in the traditional channels of information such as news reports
RADIO and TV news, the news are announced for titles,
followed by comments short and skinny,
with truncations due to the need to rationalize space,
consistent with the transmission times.
The listener radio or television, in such cases, it is delivered
in a situation of subordination and liabilities:
1) The listener is not allowed to implement personal choices;
2) The listener is not allowed to select the information of interest;
3) The listener has no chance of access to the extensive and in-depth
knowledge of the details of the news.


VivaVoce Audio Podcast is presented, in this sense,
as a novelty in the field of information in the social
sphere because it allows you to choose and allows to deepen
the tiniest details on the news, thus favoring the knowledge
of the entire contents of the articles, preparing the listener
at maximum auditory attention until the completion
of the audio-reading, stimulated in this by the ease of access,
exhaustiveness of the news, the naturalness and the proper
interpretation of the expressive content of the reading of VoceViva.
GOOD LISTENING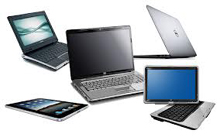 READING FROM VOICE OF NEWSPAPERS AND TABLET PC
The service-speech Voice Viva Audio Podcast is also
accessible IN MOBILE from any SMARTPHONE or TABLET:
Apple iPad
Apple iPhone
Samsung SM-J510FN Galaxy J5 (2016)
Motorola Moto G (4) Moto G4
Samsung SM-J710F Galaxy J7 (2016)
Huawei PRA-LX1 P8 Lite (2017)
Huawei ALE-L21 P8 Lite
Samsung SM-J500FN Galaxy J5
Samsung SM-G928F Galaxy S6 Edge Plus
Huawei SCL-L21 Y6
Samsung GT-I9301I Galaxy S III Neo+
DOOGEE X6pro X6 Pro
Huawei VNS-L31 P9 Lite
Samsung SM-A310F Galaxy A3
Samsung SM-A510F Galaxy A5 2016 Duos
Huawei CUN-L21 Y5II
Huawei Y560-L01 Ascend Y550
Samsung GT-I9060I Galaxy Grand Neo
Samsung SM-G361F Galaxy Core Prime
Samsung SM-G920F Galaxy S6
Samsung SM-J320F Galaxy J3
Samsung SM-J320FN Galaxy J3 Duos
Asus Z00VD Zenfone Go
Huawei WAS-LX1A P10 Lite
Lenovo K10e70
Samsung GT-S7580 Trend Plus
Samsung SM-A300FU Galaxy A3
Samsung SM-G900F Galaxy S5
Samsung SM-G925F Galaxy S6 Edge
Samsung SM-J100H Galaxy J1
Alcatel 5045D PIXI 4 (5)
Asus P021 ZenPad 10
Asus X008D Pegasus 3
Asus Z00ED Zenfone 2 Laser
Huawei CUN-L01 Y5II
Huawei SCL-L01 Honor 4A
Huawei Y360-U61 Y360
Huawei Y600- U20 Ascend Y600
Karbonn Smart 4G
LG K420 K10 LTE
Nokia Lumia 520
Nokia Lumia 630
Nokia Lumia 925 Lumia 925
Samsung GT-I9100 Galaxy S II
Samsung GT-I9195 Galaxy S4 Mini
Samsung GT-N7100 Galaxy Note II
Samsung GT-S7390
Samsung J701F Galaxy J7 Nxt
Samsung SM-A500FU Galaxy A5
Samsung SM-G360F Galaxy Core Prime
Samsung SM-G530FZ Galaxy Grand Prime
Samsung SM-G930F Galaxy S7
Samsung SM-G935F Galaxy S7 Edge
Samsung SM-G955F Galaxy S8+
Samsung SM-T530 Galaxy Tab 4 10.1
Samsung SM-T561 Galaxy Tab E
Samsung SM-T585 Galaxy Tab A 10.1
Samsung SM-T705 Galaxy Tab S 10.5
Samsung SM-T719 Galaxy Tab S2 8.0
Alcatel 4013D
Alcatel 4027D Pixi 3 (4.5)
Alcatel 4032X Pop C2
Alcatel 4034X Pixi 4 (4)
Alcatel 5015X One Touch Pop 3(5)
Alcatel 5025D Pop 3 (5.5)
Alcatel 8079 Pixi 3 (10)
Alcatel I216X
Apple iPhone 6
Apple iPod
Archos 50 50 Neon
Archos 50c Neon
Asus ASUS_Z00AD ZenFone 2
Asus P01T_1 Zenpad 10 Z300C
Asus P01T_T Zenpad 10 Z300C
Asus P01T_T Zenpad 10 Z300C
Asus Z017D Zenfone 3 ZE520KL
Asus ZE551ML ZenFone 2
Google Nexus 4
Google Nexus 7
Huawei BTV-DL09 MediaPad M3
Huawei CAM-L21 Y6 II
Huawei CAN-L01 Nova
Huawei CUN-U29 Y5II
Huawei EVA-L09 P9 Standard Edition
Huawei G7-L01 Ascend G760-L01
Huawei G730-U10 Ascend G730
Huawei HUAWEI U8815 Ascent G 300
Huawei LUA-U21 Y3II
Huawei LYO-L01 Y6II Compact
Huawei PLE-701L MediaPad T2 7.0 Pro
Huawei TAG-L01 GR3
Lenovo A5500-H
Lenovo TB3-730X Tab3 7
LG E400 Optimus L3
LG H320 Leon
LG H525n G4C
LG H930 V30
LG K100 K3
LG L160L Optimus LTE2
LG P350 Optimus Me
LG P500 Optimus One
Mediacom M-MPI7A3G
Mediacom MP842M SmartPad 8.0 MP842M
Microsoft Lumia 532
Microsoft Lumia 535 Lumia 535
Microsoft Lumia 650
Motorola Moto G (5) Plus
Nokia 530 Lumia 530
Nokia 640 XL Lumia 640 XL
Nokia Lumia 435
Nokia Lumia 625
Nokia Lumia 735
Nokia Lumia 820
Nokia Lumia 920 Lumia 920
Nokia Lumia 930
Opera Opera Mini for S60
Oukitel K6000 Pro
Samsung GT-I8190N Galaxy S III Mini
Samsung GT-I8200N S III mini
Samsung GT-I9105P Galaxy SII Plus
Samsung GT-I9505 Galaxy S IV
Samsung GT-I9505 Galaxy S IV
Samsung GT-N5100 Galaxy Note 8.0
Samsung GT-P1000 Galaxy Tab
Samsung GT-P5200 Galaxy Tab 3 10.1 3G
Samsung GT-S6500 Galaxy Mini 2
Samsung SM-A520F Galaxy A5 (2017)
Samsung SM-G531F Galaxy Grand Prime
Samsung SM-G550FY On5
Samsung SM-G570M J5 Prime
Samsung SM-G800F Galaxy S5 mini
Samsung SM-G903F Galaxy S5 Neo
Samsung SM-G950F Galaxy S8
Samsung SM-J100Y Galaxy J1
Samsung SM-J106B Galaxy J1 Mini Prime
Samsung SM-J111F Galaxy J1 Ace
Samsung SM-J120FN Galaxy J1 2016
Samsung SM-N7505 Note 3 Neo Duos
Samsung SM-N9005 Galaxy Note 3
Samsung SM-N910F Galaxy Note 4
Samsung SM-T555 Galaxy Tab A 9.7
Samsung SM-T560 Galaxy Tab E
Samsung SM-T580 Galaxy Tab A 10.1
Sony C2105 Xperia L
Sony D2303 Xperia M2
Sony E6633 Xperia Z5
Sony F3311 Xperia E5
Sony SGPT12 Xperia Tablet S
SonyEricsson E15i Xperia X8
SonyEricsson LT18i Xperia Arc
Spice M6800 Flo
Vodafone VF-795 Smart Speed 6
Vodafone VFD 600 Smart Prime 7
Wiko Barry
Wiko Fever Fever 4G
Wiko LENNY3 Lenny 3
Wiko Rainbow Jam
Wiko Sunny
Wing V50
Wing V50
Xiaomi HM 1S
Xiaomi Redmi 3S
Xiaomi Redmi 4
Xiaomi Redmi 4A
and earlier.